"I would recommend Lexabi to any small business looking to create a consistent branding message across multiple social media platforms."
Dave :: Director of Sales
"Sophisticated understanding of marketing strategy and communications"
Adam :: Big O Tires
"Andrea excels at being a true Digital Communications Specialist and runs a great company."
Heather :: Business Development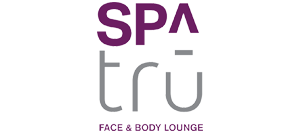 "Amazing results, great design works and fast"
Mike :: Owner
"They were great to work with on a social media strategy for a new consumer product start up!"
Ronna :: President/Co-Founder at Dossier
SOCIAL MEDIA MANAGEMENT THAT INSPIRES SALES.
IT STARTS WITH A STRATEGY.
Over the years we've worked with hundreds of organizations that want to amplify their marketing and create a professional digital presence that has good ROI. Lexabi Communications helps you deliver targeted, effective digital marketing campaigns through social, newsletters, the web and more. Let's set some realistic goals, create a strategic game plan and get to work.
We create content and imagery that reflect your brand, tells your story and gets you maximum organic (that's free) reach on social media platforms. There really is a strategic way to create social content that inspires sales … and we can help you do that.
We design ads for the platforms that your customers are looking for you on. Following brand & platform guidelines, we create ads that are stunning and bring you leads. Are you still spending energy and money on print that isn't converting? Step into the digital age and see REAL RESULTS!
Do what you do best.
Let us manage your social media.
"I searched Social Media Management Services Vancouver, found Lexabi, and now see excellent ROI with my marketing and ads!"  Alex A., Vancouver, BC
Marketing is not a spend, it's an investment.
It builds the foundation of your business.
Arlene Dickinson, CBC's Dragons Den CoStar
Light Social Package
Beginner Level
Write content, design branded images & post 3x/week

Includes Facebook only

Content created in a shared calendar for easy proofing and editing

30 minute monthly planning meeting
Complete Digital Marketing
Everything you need!
Social Channel Set-up or optimization

Write content, design branded imagery & post 6x/week

Increase traffic to website

Monthly cover image redesign

Up to 4 targeted pay-per-click ads each month

60 minute monthly planning/strategizing meeting

Monthly reports including advertising success metrics

1 original blog post per month

1 Contest/Giveaway or 1 Event Management set up per month
Growing Social Presence
Premier Social Media Management
Social Channel Set-up or optimization

Write content, design branded imagery & post 5x/week

Includes Facebook, Twitter and Instagram

Increase traffic to website

Monthly cover image redesign

Post boost twice/month

30 minute monthly planning/strategizing meeting
Still can't find what you're looking for? We also offer the following services:
Ad Design Services
You've got your social media under control but you need help placing creative ads that convert! Got it… here's more of what we can do for you:
Ad design for Google
Dynamic Ads for Facebook and Instagram
Video Ads
Lead Gen Ads on LinkedIn
Looking to create a consistent brand message? Yup, we can help there to:
Ad design for print
Creating design for signage, print, catalogues and more
Social Media Contests
You want to run a contest but you need someone to plan it, design it and then manage it. We LOVE sweepstakes and often recommend them to anyone who will listen:
Provide you with a plan, outline and scope
Design the creative plus an ad
Write the content, including links to your landing page plus the fine print you may not think of
Report on the progress
Provide you with a final success report, announce winners and follow up
Setting Things Up
You just want things set up and then you're good to go on your own. Okay, here's how we can help:
Facebook Set up and optimization
Instagram Set up and optimization
LinkedIn Profile assessment and improvement recommendations
LinkedIn Company page set up
Twitter page set up
Pinterest set up including 3 shiney new boards
Still haven't seen what you're looking for?
We offer full digital marketing & design services for mid-sized businesses and there's not much we haven't done in over 20 years of experience.
Our packages are great for some but there's a lot of businesses out there that have very specific needs and we understand that. So, this is the time we encourage you to reach out and ask some questions so we can see if our agency is a good fit for your goals.